Exercise your right to feel good
16th March 2021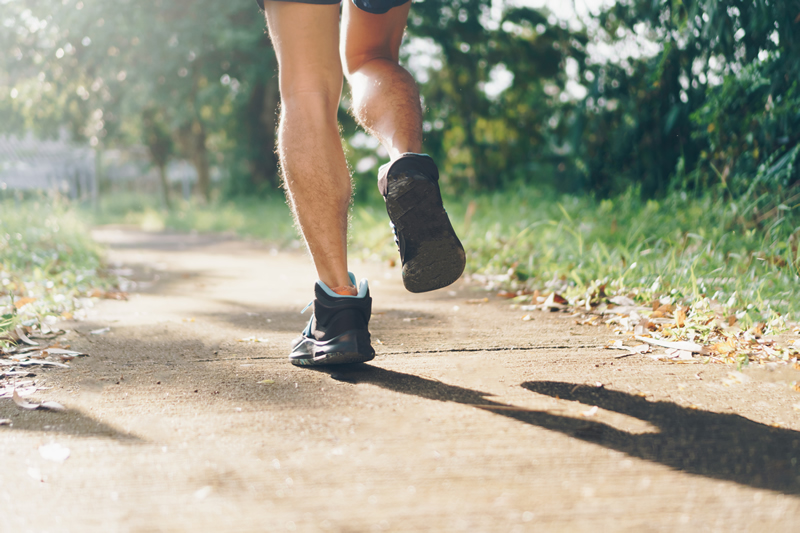 Now March is here many of us may have already abandoned our new year's resolutions to be more active.
Perhaps not this week, but as the green shoots of Spring start to show through, this presents another opportunity for us to emerge from our homes and enjoy more time outside.
Matt Hewitt, interpersonal psychotherapist and senior counsellor at Derwent Rural Counselling Service, looks at how exercise can help ease the symptoms of anxiety, depression and other health issues.
"Research has shown that exercise is an effective, but often underused, treatment for mild to moderate depression.
"People who exercise regularly benefit with a positive boost in mood and lower rates of depression.
"Improved self-esteem is a key psychological benefit of regular physical activity. When you exercise, your body releases chemicals called endorphins. These endorphins interact with the receptors in your brain that reduce your perception of pain.
"Endorphins also trigger a positive feeling in the body. The feeling, known as a runner's high can be accompanied by a positive and energizing outlook on life.
"Regular exercise has been proven to reduce stress, ward off anxiety and feelings of depression, boost self-esteem and improve sleep as well as contributing to additional health benefits such as increasing energy levels, lowering blood pressure, improving muscle tone and strength and reducing body fat.
"And don't worry, you don't have to run a marathon – it seems that any form of exercise for example biking, dancing, gardening, swimming, walking, and housework, can help depression.
"As a tip, think about mindful running. Focus on your feet tapping against the road as you run, on passing cars, the environment around you, or even how your muscles feel – this takes you away from your mind chatter.
"And you don't have to be alone – strong social support is important for those with depression, exercising with a friend or partner, may be beneficial. You'll be active and know that others are supporting you.
"Try to exercise at least 20 to 30 minutes, three times a week. Studies indicate that exercising four or five times a week is even better. But remember to take it easy if you are just beginning."
If you suffer from depression and need to speak to someone call DRCS on 0800 047 6861.
Other Articles
23rd March 2022
4th January 2022
13th December 2021
25th November 2021
13th April 2021
13th April 2021
24th February 2021
8th February 2021
20th January 2021
16th June 2020