Worries about returning to work after lockdown?
16th June 2020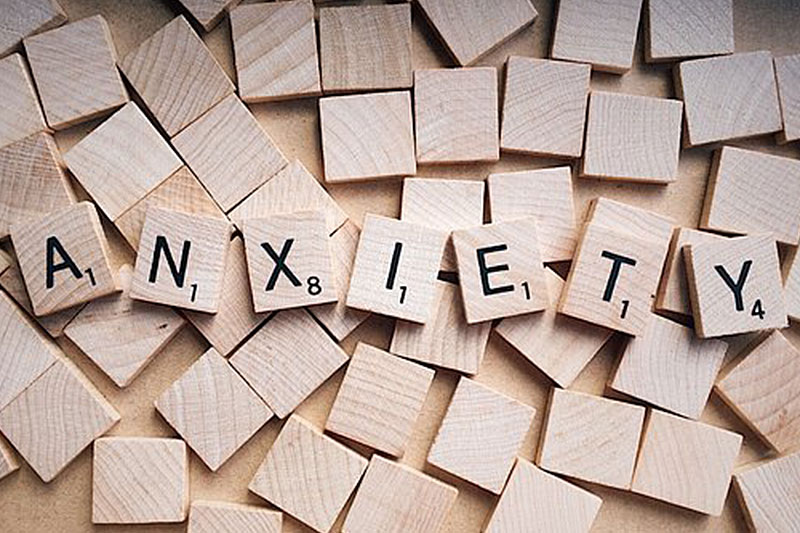 As the restrictions begin to be lifted, many people will look forward at the prospect of going back to work and seeing colleagues again.
But what if you feel like you are the only person dreading the prospect of things returning back to normal?
Janette Smeeton, CEO at DRCS, Derbyshire's largest provider of counselling services, looks at worries about readjusting.
"Many people have had months of slowing down in lockdown, together with worrying thoughts about their health, finances and family.
"And now the thought of returning to work and the associated disruption of new routines and unfamiliar environments in the workplace that we are not used to, can add additional stress for some."
A Ipsos MORI poll in May 2020 on Attitudes to lockdown, impact and consequences – Comfort of returning to "normality" reported that 35% of responders were 'not comfortable' about returning to work, while 49% felt 'very/fairly comfortable'. 61% of responders were not comfortable about using public transport.
Janette said: "Employees are going to have to deal with the return to work, new routines and social measures; old routines no longer being relevant or allowed; the fear of being adequately protected as well as the stress of travelling to and from work. This can all increase feelings of isolation and loneliness.
"Some anxiety about change is perfectly normal, especially in these unprecedented times. Employers and employees should work together to make the process of returning to work smoother. Many people may actually find this is an opportunity for change."
Tips to cope with a return to work
Talk about your concerns
Chat to friends, family and colleagues – they can help you understand where your thoughts are coming from, nip them in the bud or suggest coping mechanisms. DRCS is also here to help you through our telephone and video platform counselling services. For those people accessing therapy with DRCS, a referral to an employment advisor can also be offered.
Acknowledge what's worrying you
Try and determine what's triggering your anxiety. Is it your health, the return to work, new expectations, new work routines or workloads? Identifying these you can adjust or adapt into a more positive state.
Is this an opportunity for change?
Lockdown may have meant you have decided you want to go part time, change role, work flexible hours, or get a different job. Sharing your thoughts and ideas can bring confidence, control and a new way forward for you and others. Most people's lives will not return to as they were before this pandemic.
Avoid negative thoughts
Stay positive and avoid thinking about the worst case scenarios. Too many negative thoughts will only end up causing you unnecessary stress. There are positives to come from every new experience. Try and embrace it.
Have a constant
Many of us have been thrown off our sense of normal and belonging by this pandemic. Our consistent routines have been disrupted. Our normal meetings, working practices and commutes are usually governed by a pattern or time. Establishing routines again are important to make you feel more in control.
Make a note
Write down some positives you feel or experience to counteract any negativity. Focus on the things you are grateful for and less on the anxiety.
There's no rush
Anyone can feel overwhelmed and anxious during these times. Coming out of lockdown back into normal life is an adjustment. Take it slowly and look after yourself rather than ploughing into exactly how it was before.
Janette added: "Worrying about everyday things, large or small, happens to us all. But when it starts to overtake your life, you may need to seek further support.
"The distinction between normal anxiety and anxiety disorders isn't always clear but is usually associated with the degree to which it impacts on your life and ability to function on a daily basis.
"If you have had persistent worrisome thoughts on most days of the week for six months, then you may have General Anxiety Disorder. The anxiety must be so bad that it interferes with daily life and is accompanied by noticeable symptoms, such as fatigue, sleep problems, irrational fears, chronic indigestion, self consciousness and flashbacks.
"If you experience any of these symptoms of anxiety, then you may need professional help from DRCS."
For further information contact DRCS on 0800 047 6861.
Other Articles
23rd March 2022
4th January 2022
13th December 2021
25th November 2021
13th April 2021
13th April 2021
16th March 2021
24th February 2021
8th February 2021
20th January 2021