Charity Partnership With Breeze Corporate Finance Ltd Raises £7,606 For DRCS
17th July 2023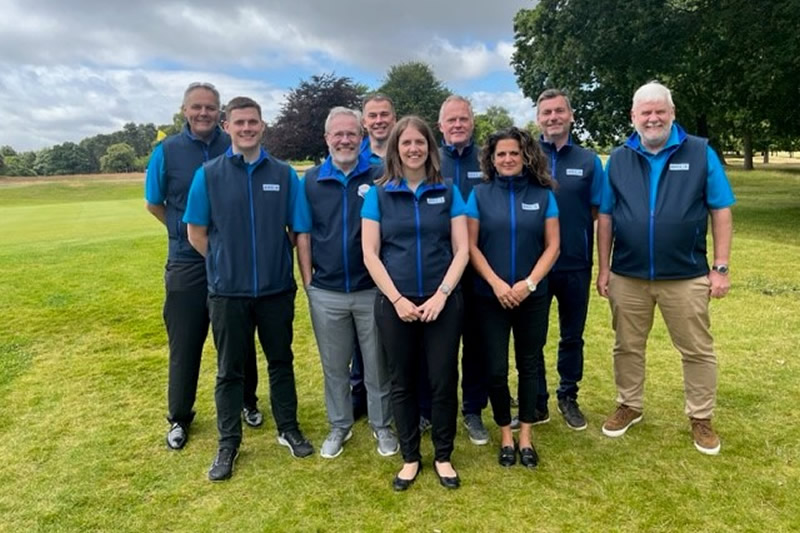 Nottingham-based Breeze Corporate Finance Ltd has donated a magnificent £7,606 to DRCS.
Breeze, an independent and discreet M&A boutique with a focus on entrepreneurs and owner managers, and the delivery of lower mid-market sized assignments, is committed to making an impact within local communities across the East Midlands.
The company chose DRCS and the Lincs & Notts Air Ambulance (LNAA) as its two chosen good causes for the last year. Fundraising efforts throughout the year centred around two major events – an Annual Golf Day at Wollaton Park Golf Club and the Breeze Charity Ball - which raised over £15,000 and which was split between the two charities. Senita Vohra-Copley, Business Manager at Breeze, said: "We are incredibly proud to have raised a fantastic £15,000 for our two chosen charities. "Mental health is such an important topic, so we were delighted to be able to raise money for a cause that supports this and to help make sure the crucial mental health support that DRCS provides can be accessed by all. Mental illness is a health crisis, and it's been recently estimated that over 10 million people in the UK will need mental health support as a direct consequence of Covid-19. Charities like DRCS are at the frontline of helping those who need it most."
Janette Smeeton, CEO at DRCS said: "All of the money raised by the Breeze team will help our work to support people living with mental health issues. It is a welcome boost for our services and I would like to extend our thanks to everyone at Breeze for their support. It was an amazing amount raised".
#DRCS #CounsellingServices #Derbyshire
Other Articles
23rd November 2023
14th November 2023
9th November 2023
7th November 2023
1st November 2023
27th September 2023
23rd August 2023
17th August 2023
16th June 2023
1st June 2023