Golfers Support Charity With Biggest Donation in Eight Years
4th January 2022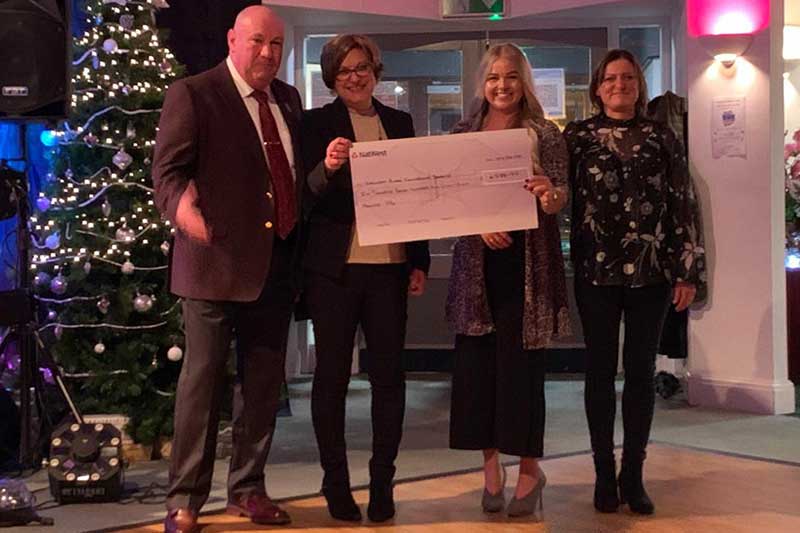 GENEROUS players and friends at Matlock Golf Club have raised more than £6,700 for DRCS with the biggest donation in nearly a decade.
Over the last two years, lead by captain Andy Brown and lady captain Sadie Clayton, club members have collected cash for Derwent Rural Counselling Service through a variety of fundraising events.
The total is the biggest individual generation the charity has received in the last eight years.
DRCS CEO Janette Smeeton and deputy operations manager Rosie Allison visited the club to receive the donation and say thanks.
Andy Brown said: "Sadie and I picked DRCS as our chosen charity during our captaincies. Due to COVID, the events have been somewhat limited, but we are pleased to hand over a cheque for £6,788.77 to such an important local charity. We would love the money to go to help support the children and young person's service that DRCS provides."
Established in 1906 on the undulating moorland above the town, Matlock Golf Club offers a challenging 18-hole par 70 course with views across the Derwent Valley plus practice facilities, including a 10 bay covered and floodlit driving range.
Janette Smeeton from DRCS, which is the largest provider of counselling services including talking therapies and well being programmes in Derbyshire and the Peak District, said: "What a fantastic amount of money to have raised in such a difficult period for everyone. This is the biggest individual donation DRCS has received in the last 8 years."
DRCS has a 30-year track record of working with individuals suffering from common mental health conditions such as depression, anxiety, stress and long term conditions. DRCS also works with businesses and schools on a variety of tailor-made programmes across Derbyshire.
For further information call 0800 0476861.
Other Articles
23rd March 2022
13th December 2021
25th November 2021
13th April 2021
13th April 2021
16th March 2021
24th February 2021
8th February 2021
20th January 2021
16th June 2020