Menna Retires After 25 Years With Derbyshire Counselling Service
25th November 2021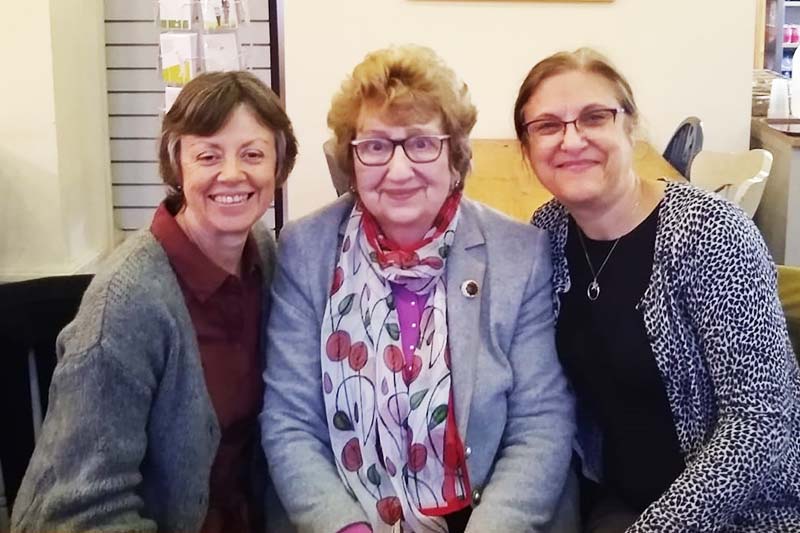 DRCS's clinical lead Menna Yarwood has retired after 25 years with the Derbyshire counselling service.
Menna joined DRCS in 1996 as an independent counsellor and clinician and has worked tirelessly for the charity which supports children, young people and adults with mental health conditions.
Her role as a senior manager has helped the charity grow to become the largest provider of counselling in Derbyshire with above national recovery rates and short waiting times.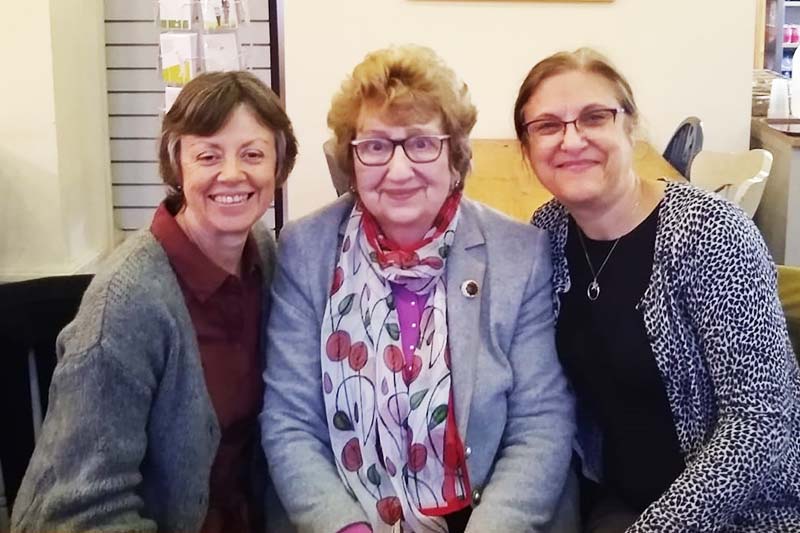 Welsh-born Menna, who lives in Sheffield, said: "What I have enjoyed most is seeing DRCS grow as a charity and organisation, and helping people access support, who genuinely had nowhere else to go.
"We have learned not to be risk adverse and to drive the organisation forward all the time."
Among Menna's varied contributions to DRCS was helping it secure its crucial role as a provider for Improving Access to Psychological Therapies (IAPT) within Derbyshire; working closely with Talking Mental Health Derbyshire (TMHD) and rolling out an essential placement scheme offering counsellors the chance to gain valuable experience in the sector, which will continue at DRCS.
Menna added: "I have received many lovely farewell messages from so many people. It has been overwhelming in many ways. I have always tried to help and do what I can for DRCS because I wanted to. I am very proud of DRCS and have great hopes for the future."
Janette Smeeton, chief executive of DRCS said: "Menna has contributed more than twenty five years of experience to DRCS, and her achievements will not be forgotten. She has an exceptional warmth for people which has provided invaluable support and care to many. We all wish her the best in her retirement."
Mark Serby, chair of trustees for the charity, said: "Menna has become a well-loved and appreciated member of the senior management team at DRCS. Her input, skills and care will be greatly missed."
Menna is hoping to spend her retirement with husband Jack on trips to Wales, with extended family and in the garden.
DRCS counselling services including talking therapies and well-being programmes in Derbyshire and the Peak District, helps individuals with common mental health conditions such as depression, anxiety, stress and long term conditions. DRCS also works with businesses and schools.
It operates from bases in Bakewell, Derby, Chesterfield, Alfreton, Belper, Long Eaton, Ilkeston and Matlock treating people from the Amber Valley, Erewash, Derbyshire Dales, High Peak, Derby City, North East Derbyshire and uses GP premises across the region.
Other Articles
23rd March 2022
4th January 2022
13th December 2021
13th April 2021
13th April 2021
16th March 2021
24th February 2021
8th February 2021
20th January 2021
16th June 2020