Mental health charity kicks off football club partnership
13th April 2021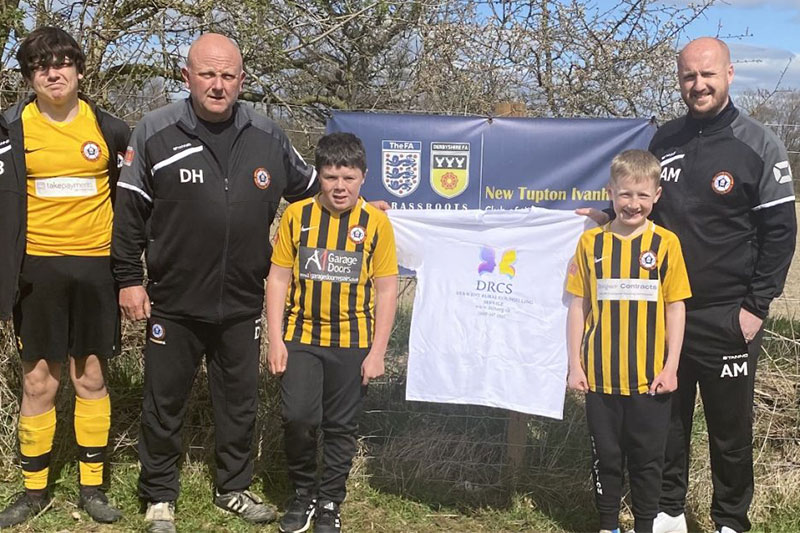 DERBYSHIRE'S biggest provider of mental health counselling services has kicked off a new partnership with a Chesterfield grass roots football club.
Derwent Rural Counselling Service has teamed up with FA Charter standard community club New Tupton Ivanhoe FC to spread the word about mental health issues across its male and female players, coaches and support staff.
The club, which celebrates its 10 year anniversary this year, currently has 13 teams from under 7s right up to the senior first team, and has already made a short video to promote the partnership.
The Together We Grow, Together We Talk film features young players, coaches and club officials explaining how important it is to focus on your own mental health and well-being during the current pandemic.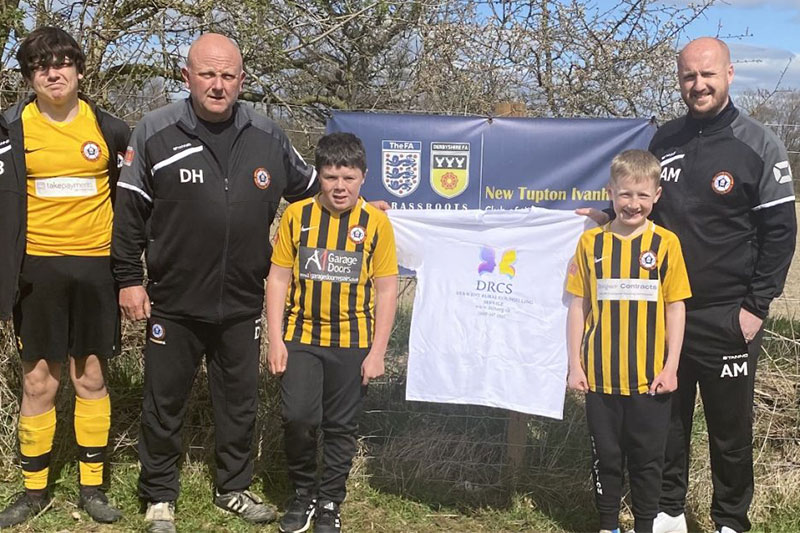 Janette Smeeton, CEO at DRCS, which is the largest provider of counselling services including talking therapies and well being programmes in Derbyshire and the Peak District, said: "We already know the importance of physical activity to a healthy mind, but talking about your own worries and situation to others is crucial, especially at this time when people can feel isolated and alone.
"This partnership is about raising awareness of mental health issues and offering routes to a confidential support network and somewhere you can call to get advice and chat about your own concerns."
Ant Maidens, chairman at Ivanhoe, which is Derbyshire FA's Grassroots Club of the Year 2020, said: "We had been looking for a charity to support and DRCS fitted perfectly.
"Our club philosophy "Together We Grow" symbolises everything we are about. No one individual is more important than another and we all develop by helping each other.
"We have now added, Together We Talk". There is nothing is more important at this time than talking to each other and raising any problems or issues you may have.
"Our players and teams' development is all derived from players, coaches, parents and friends in the community all pulling together in the same direction and chatting through concerns no matter how small. We know people within the club who have already benefited from using the services at DRCS."
A friendly match against another group of coaches is already being planned for the return to football which will raise money for DRCS and boost club funds.
Information about DRCS will also be posted on the club's website and social media platforms for club's players, coaches and support staff to access. DRCS also plans to attend the friendly match and club fun day.
Dave added: "This mental health awareness campaign is just one of a number of initiatives we have planned during the year for everyone involved in the club and community. What started out as a brief conversation with Dave Hoult quickly escalated into some exciting plans, keep an eye out on our website."
DRCS has a 30-year track record of working with individuals suffering from common mental health conditions such as depression, anxiety, stress and long term conditions. DRCS also works with businesses and schools.
DRCS is currently offering its counselling and talking therapy services via telephone and online.
It usually operates from bases in Bakewell, Derby, Chesterfield, Alfreton, Belper, Long Eaton and Ilkeston treating people from across the county.
For further details visit www.drcs.org.uk
Issued by Derwent Rural Counselling Service. For further information contact Abby Worsnip at Agent Public Relations on 07815 793106 or email abby@agentpr.co.uk.
Other Articles
23rd March 2022
4th January 2022
13th December 2021
25th November 2021
13th April 2021
16th March 2021
24th February 2021
8th February 2021
20th January 2021
16th June 2020