New Clinical Lead For DRCS
23rd March 2022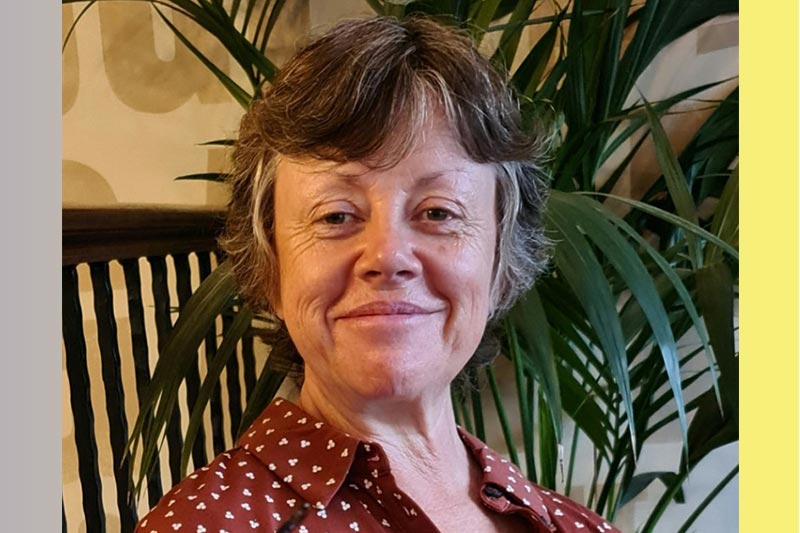 Derwent Rural Counselling Service has appointed a new clinical lead to its senior management team.
Kim Heappey, who has been with DRCS since 2014 in self employed and employed roles, has been promoted to the position previously held by Menna Yarwood, who retired after 25 years with the counselling service.
Former assistant clinical lead Kim joins the six-strong senior management team at the Derbyshire charity lead by CEO Janette Smeeton, which supports children, young people and adults with mental health conditions.
Kim, who will continue with leading on safeguarding responsibilities in her new position, said: "There are no shortages of challenges in this sector, especially as a result of the pandemic.
"The healthcare sector is finding recruitment extremely difficult, especially with a supply and demand challenge for therapists. One of our major selling points is the flexibility of working that we offer, while supervision and relevant CPD are included. The opportunity to gain NHS experience of delivering service for an NHS contractor and access to an IAPT (Increasing Access to Psychological Therapy) modality training remain strong attractions.
"Since I came here DRCS has had a major growth phase and I have seen many changes and had a substantial role in the diversification of the organisation into well-being and mental health training and support services.
"I am really looking forward to the new challenges ahead as clinical lead and am delighted to help develop DRCS and ensure decision making is focussed on how we can best meet the needs of the people who need us."
DRCS has continued to operate throughout the pandemic through face to face alternatives including online and phone appointments, with the charity achieving recovery rates substantially higher than national averages.
Janette Smeeton, chief executive of DRCS said: "I am absolutely delighted that Kim has accepted the position of clinical lead. She brings a wealth of experience and knowledge to the role, not only about clinical matters but also about the values and mission of our charity."
DRCS employs counselling services including talking therapies and well-being programmes in Derbyshire and the Peak District to help individuals with common mental health conditions such as depression, anxiety, stress and long term conditions. It also works with businesses and schools.
If you would like to make a donation to support the work of DRCS, please visit the charities Go Fund Me page - https://gofund.me/45843f1f
For job vacancies see www.indeed.com
Other Articles
4th January 2022
13th December 2021
25th November 2021
13th April 2021
13th April 2021
16th March 2021
24th February 2021
8th February 2021
20th January 2021
16th June 2020